Aerial Silks Performance
We are busy preparing for the local aerial silks show we are performing for the next 3 weeks. As per usual over December it was manic, and I've been spending far too much time eating chocolate and in the car to visit family. I'm nervous and excited to see if our rehearsals have paid off. We've got one full dress rehearsal on sunday and then it's go, go, go!
I have very few tickets left, so if you would to come and see us, please do let me know. It's £10 per head.
Sat 18th jan 6:30pm
Sat 25th jan 6:30pm
Sat 1st feb 6:30pm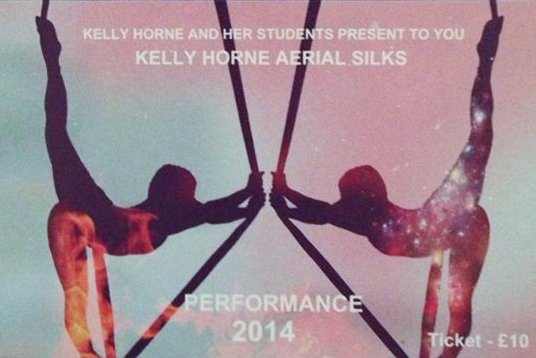 Do you like our tickets? I made the graphic. 🙂 I'll be posting the full aerial silks shoot soon, I promise! I am also helping with proofing and the photographs for my mum's new book – almost 200 photos to make publish-ready. The deadline is looming and we're almost done – it has been very, very busy the last few weeks with my work too as well as all these projects!