How to Commission a Painting
Picking a painting that you want to fill a specific space can be hard. Does it go with the decor? Does it sort-of go with the rest of the paintings it's near? Does this sound familiar: I've found something that I nearly love 100% but I'd really rather a bit was a different colour, or a slightly different shape or size. Maybe you have a photograph that you'd prefer as a painting, of a loved one or a favourite place.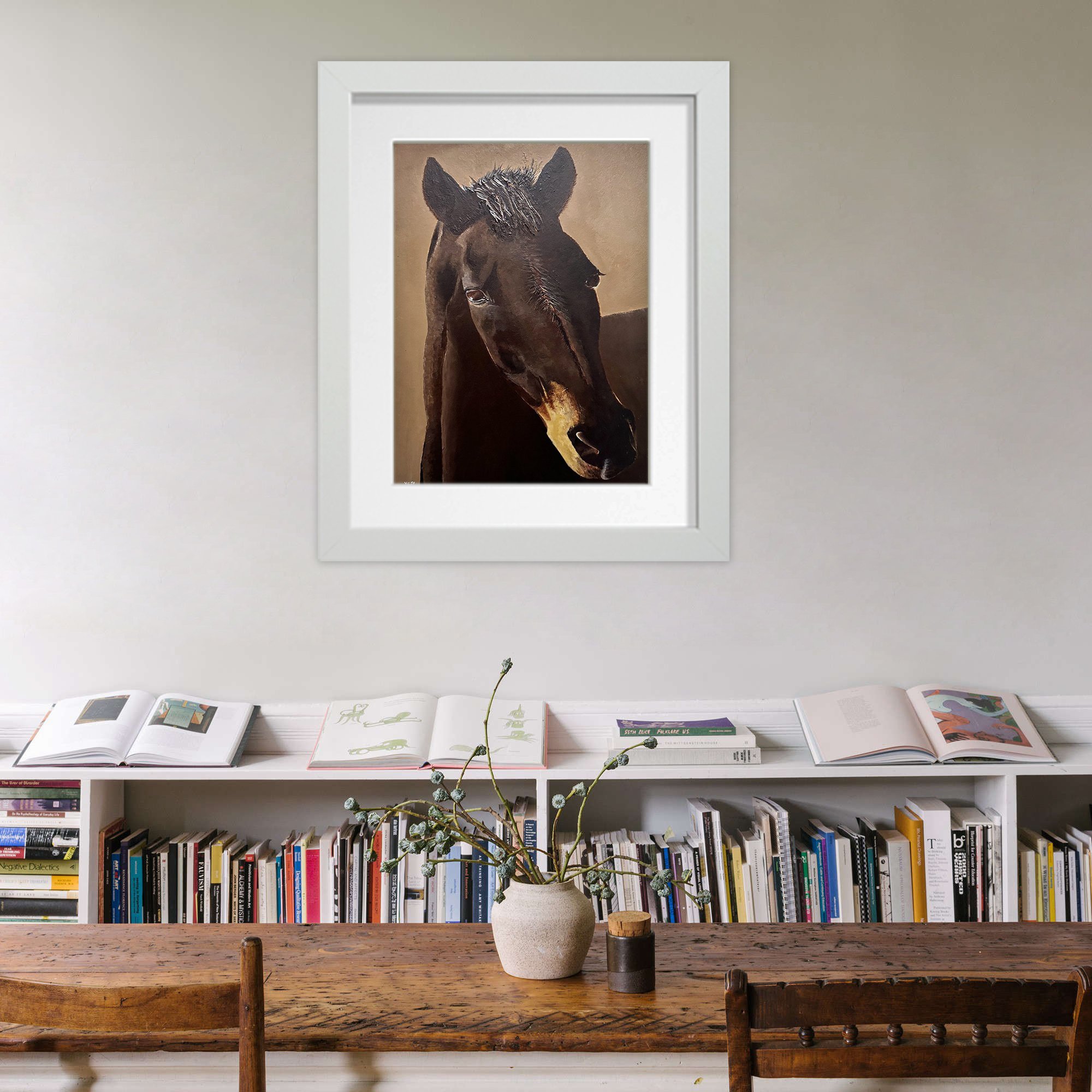 This is where commissions come into their own! But how do you start a commission, and what should you expect?
The first step is finding someone whose style (and colour palettes) align with your taste. Have a look through the artist's portfolio and check that the subject type you are looking for aligns with work they are currently doing. There is no harm in asking if they'll do a subject they haven't painted before, but it's worth bearing in mind – someone who is experienced at painting dogs may be quicker to produce a painting, than someone who is learning as they go. If you are keen on a particular style that the artist you have chosen doesn't have in their repertoire, it is best to keep looking for an artist who is more aligned with the style you are looking for. It can lead to disappointing results if you ask someone to copy another artist's style – it may also land them in trouble with the artist they are copying.
Things to consider when you are thinking of commissioning a painting include a rough idea of the size of the output (perhaps consider the room and decor the painting may be hung in), a colour scheme or perhaps just one colour you'd like emphasis on, and a brief description of the feeling, atmosphere or effect of the overall final image you would like. An example of this might be, e.g. "A close up portrait of my dog, called Blue, with lots of the colour blue in the portrait if possible with a background to suit the dog." It is always a good idea to have some ideas of how you would like your painting to feel or look so that I can make sure the painting is absolutely suited to you. The more information, the better, because although changes can be made in Acrylic when changes are drastic or mood-changing it can ultimately affect the quality and tone of the final image negatively and can produce a very much "affected" looking painting which loses the personality and vibrancy of the original brushstrokes.
Don't forget, if it's for a gift, or an occasion, do mention any deadlines so that the artist can prepare each stage at an appropriate time for you. Most artists will provide either sketches or studies, colour palettes, or progress pictures so that you can check each stage. It's quite normal to feedback and request minor changes along the way. Major changes should very much be reserved for the beginning and early stages, which is why it's important to think about what you would like before starting!
Though it's not critical, do bear some thought to the final presentation. An artist may choose the most appropriate surface for you to suit the way you would like to mount and frame (if you choose to have frames and mounts). For example, canvases can be framed -but they aren't mounted or behind glass. If you prefer a traditional glass, mount and frame then the artist may choose stretched canvas board instead of canvas stretched over a box frame. Or they may choose a heavyweight paper instead!
It is truly something magical when you have a painting made especially for you, so enjoy it, and treasure the painting. If you'd like a bit more information about the process I specifically take for commissions, feel free to read more here.